Pioneer Of
Eco-Interface:
The First
Dark Mode
In 2017, we conceptualized a new graphical interface that would save power consumption by simply changing to a black colour. The idea was quickly shared, and one year later the world of tech' adopted what is now called the « dark mode » design.
« Don't be surprised if we see manufacturers lean even further toward Ecobranding FriendUI's efficient graphics than we have already."
« Could this be the smartphone of the future"

FriendlUi
The EcoBranding
User Interface
An eco-friendly and user-friendly user interface for smartphone that saves battery life and limit power consumption thanks to a simple graphic design process.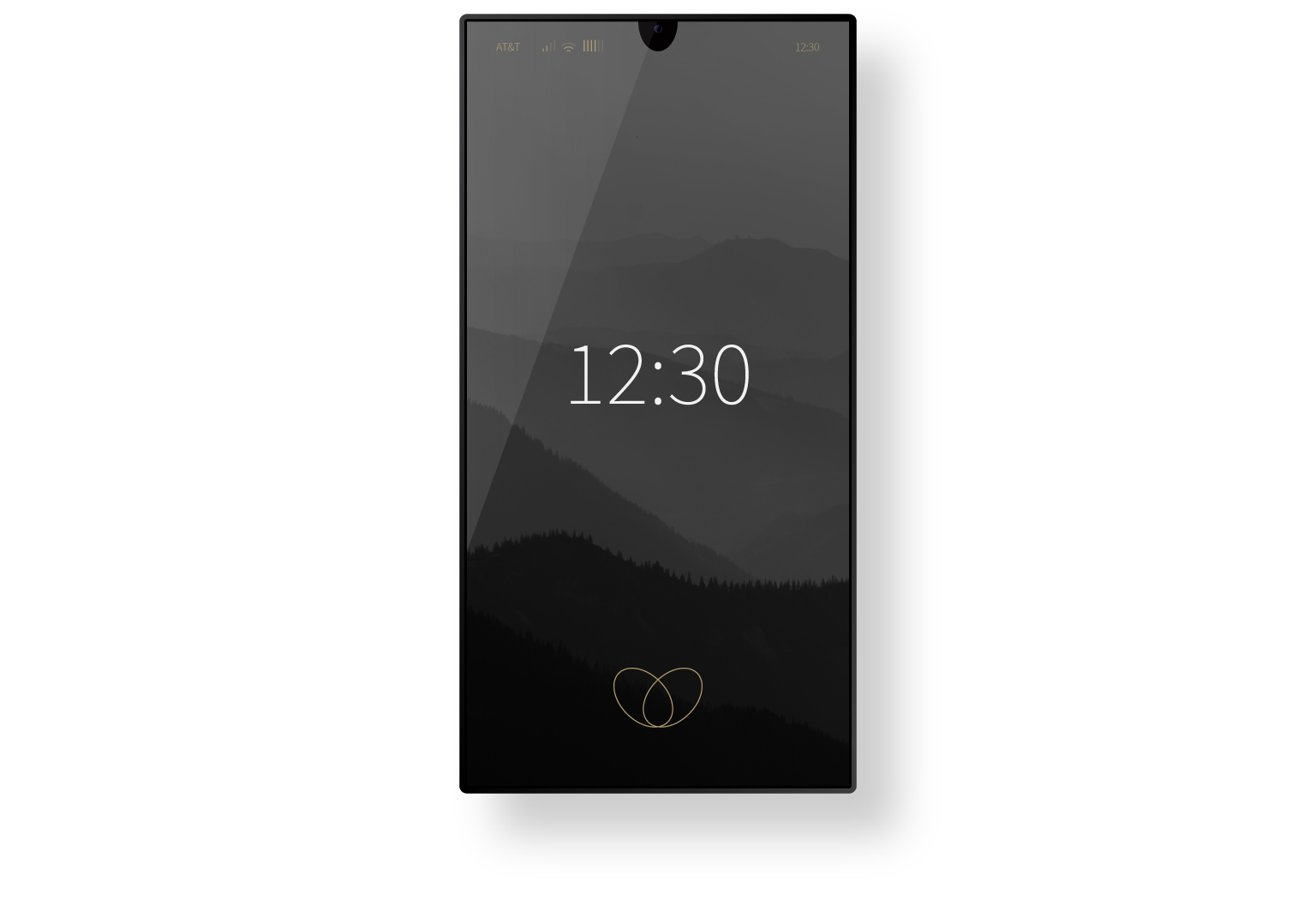 Cool & Good
User-Friendly + Eco-Friendly
Today, more and more smartphones are designed with OLED displays and these displays consume less power when they display black, unlike the white and blue colors that consume a lot of power, but most Smarphones Ui are mainly white and blue. By designing a Black Ui, ​​we could radically reduce energy consumption because OLED black screens use 54% less power than OLED white screens.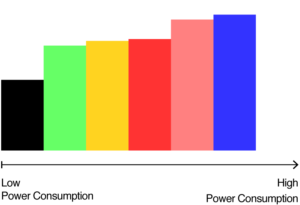 A simple automatic transformation of lock screen images into black and white is a good start to reduce power consumption.

From FingerPrint
To Finger Touch
FriendlUi icons apps are probably the most optimized icons for finger touch. Its oval shape adapts to the fingerprint on the screen. FriendlUi icons are angled 45 ° to a better use and a easy use of the thumb on the screen.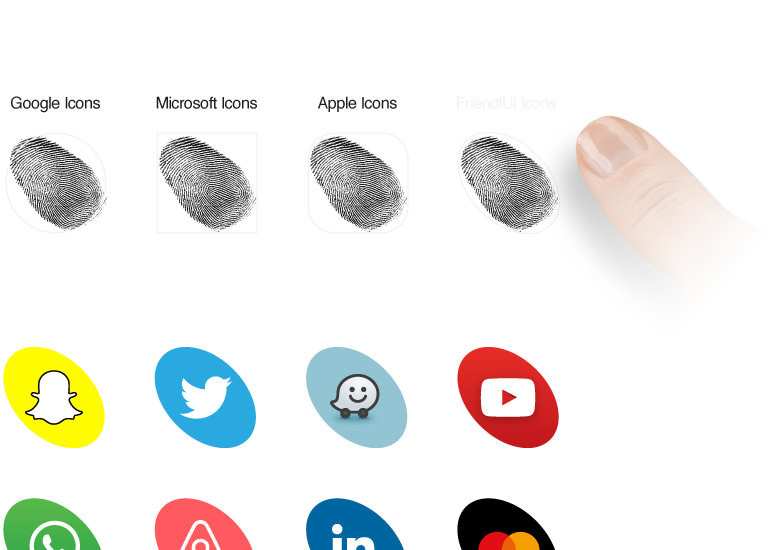 Regular & Goofy Ui
Friendly Left
Friendly Right
Thanks to the specific FrendlUi icons, the OS can automatically adapt to the right hand or the left hand as soon as the device is unlocked for a Goofy use or a Regular use.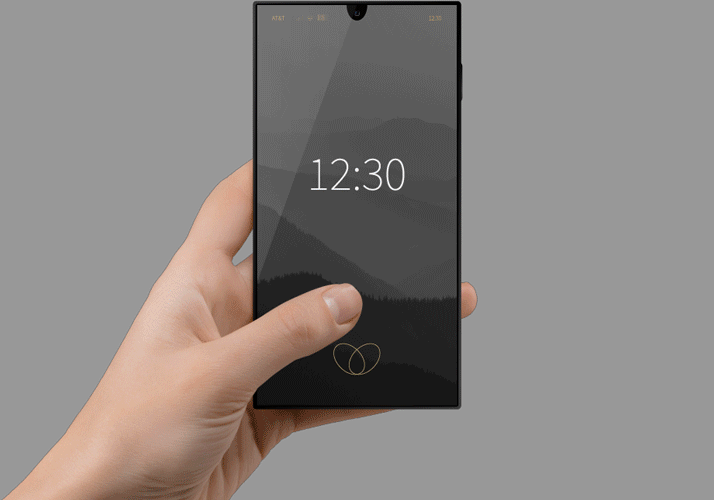 Hybrid Home Screen
Apps and Web Forever
FriendlUi is adapted for future smartphone uses: less apps, more web.
The home screen features a hybrid structure between native apps plus progressive web apps and a direct access to the web via a chatbot on the top of the screen.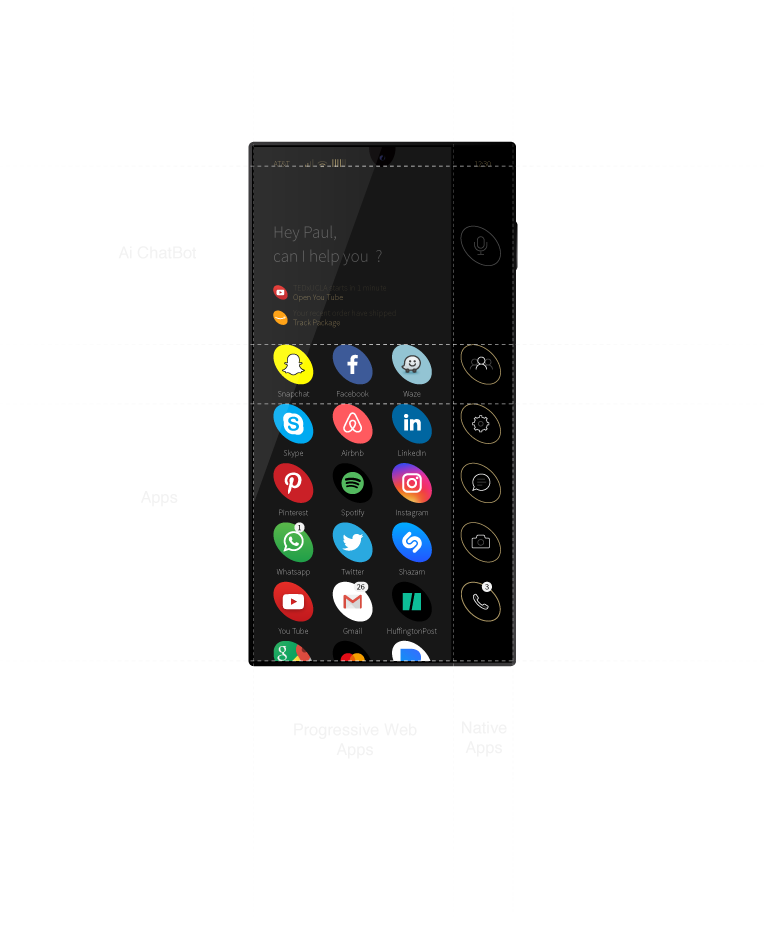 Light Icons
For Light Consumption
Smartphones are full of icons.
The FriendlUi System Icons are designed with fine lines to let pass the black and thus reduce power consumption, save battery while being readable. Access to all of your smartphone content only and simply with your thumb.
Thanks to the vertical dock, we can scroll applications and have easier navigation.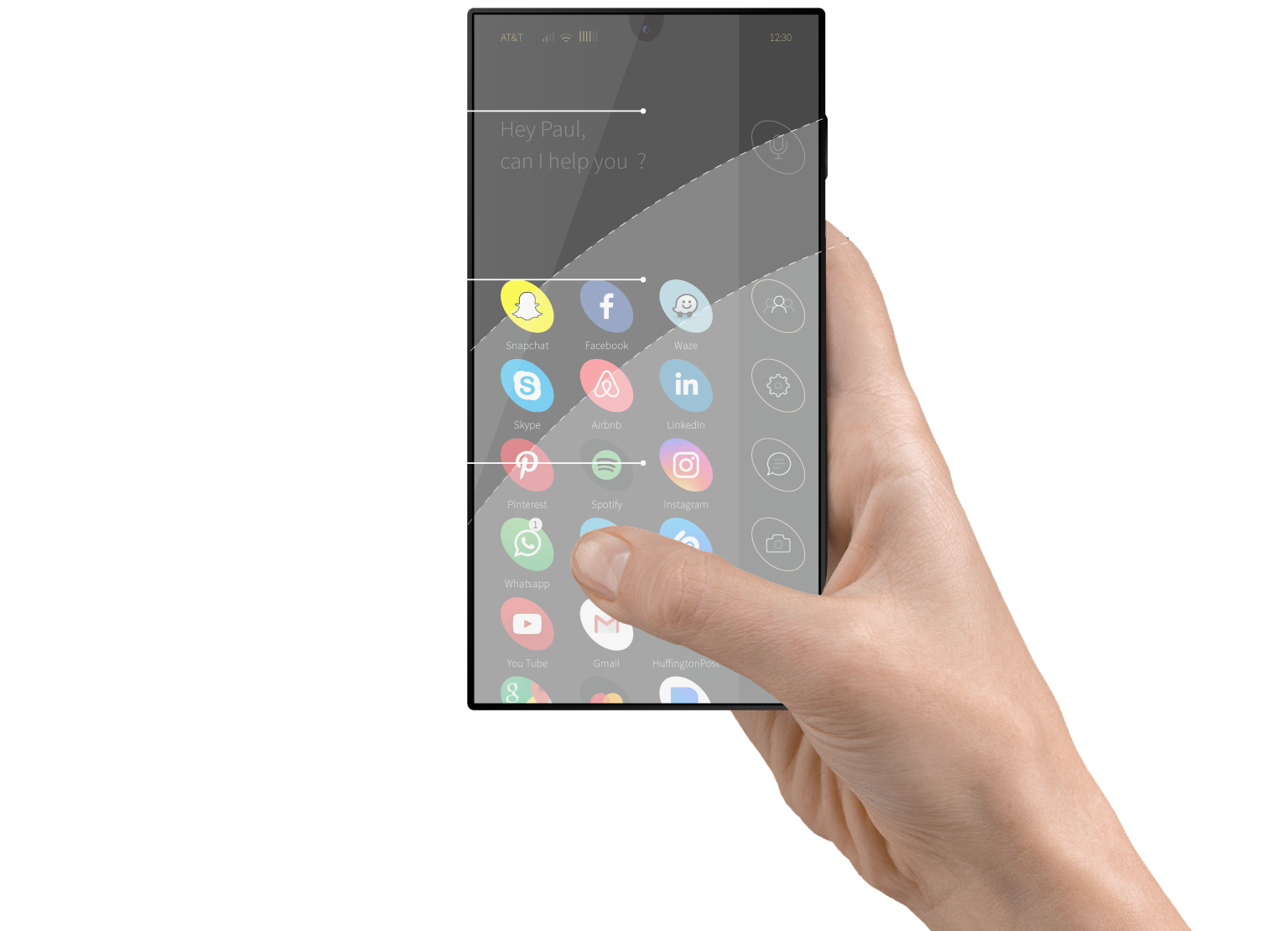 A friendly and thoughtful Chatbot language to make your phone your BFF.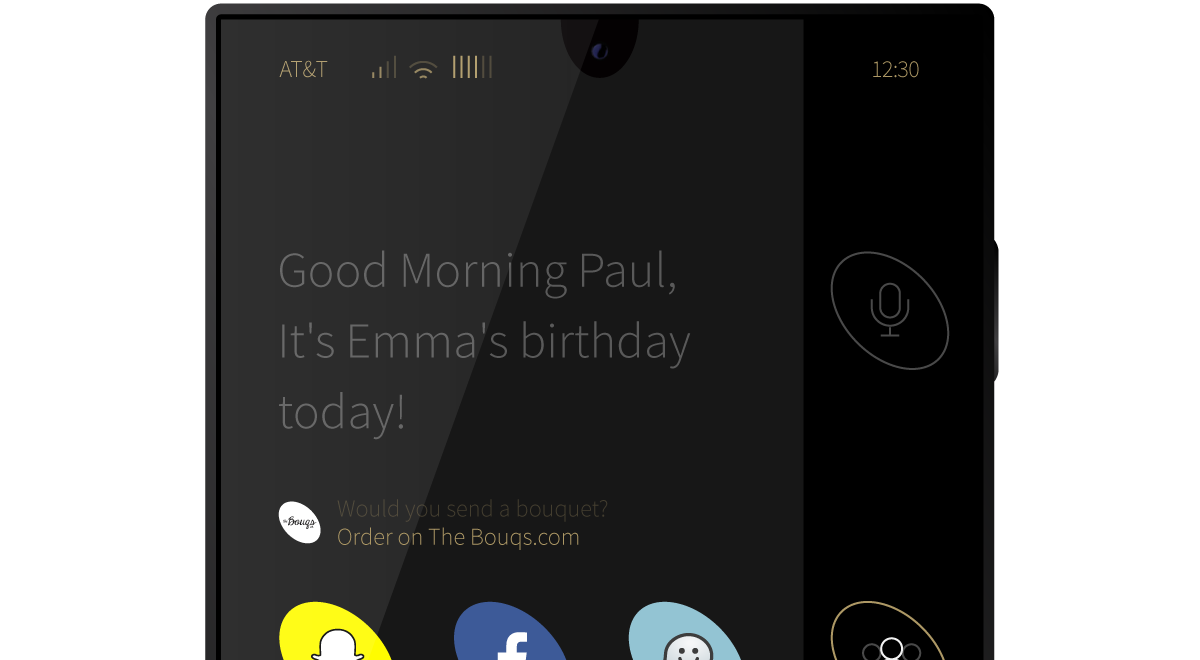 Black Screens
For A Bright Future
Each screen designed with a predominantly black design are screens that reduce battery consumption. If all smartphones were designed with the EcoBranding principle for Ui as the FriendlUi project, it could have a huge positive impact on our global power consumption.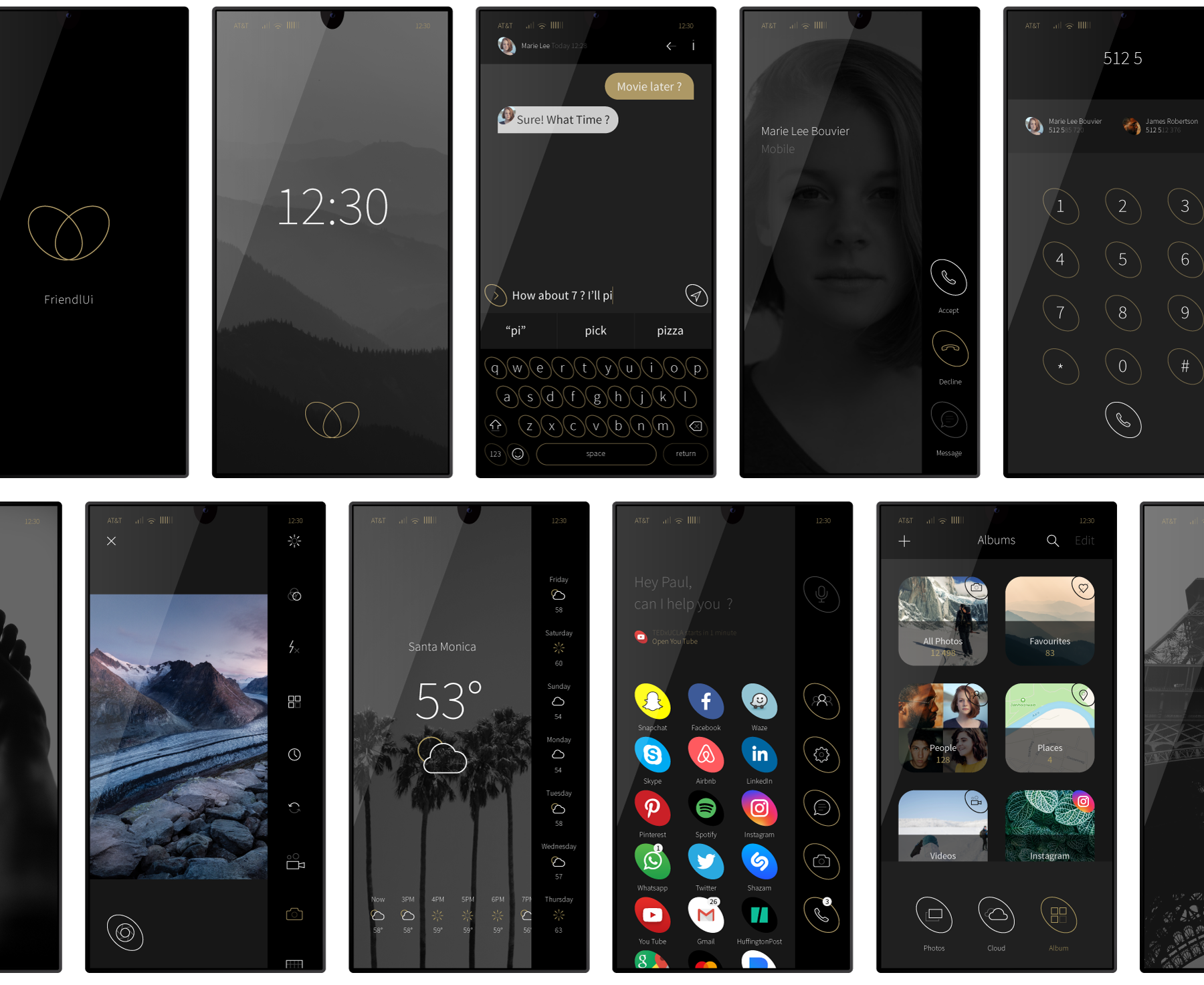 Mixing Digital Transformation
And Environmental Transformation
With an EcoBranding Ui
To save battery, reduce server space and limit power consumption on:
Electric Car, Smart Watch, Tablet, Laptop, Computer, Scooter, Speaker, Television, and many other devices.