« Could big brands help preserve the environment just by slightly changing their logos?"
« The new logos don't just advertise the company; they advertise that the company is thinking lean and green."
« Ecobranding, The Future Of Brands?"
Transform your
brand design to be
More ecological
More economical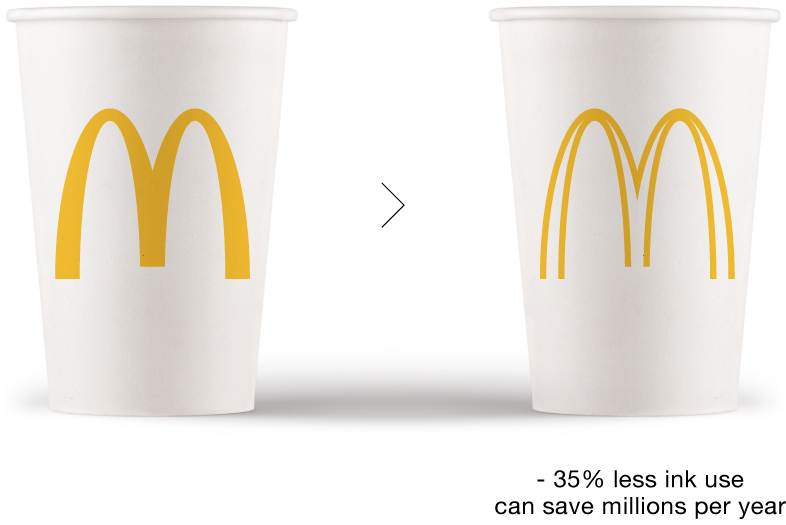 The Ecological
Transformation
Sustainable development is a society issue in our contemporary world. We see it many initiatives across people, things and geographies. But we don't see it yet in branding. We propose a more ecological branding design, a new approach to the brand design process: the EcoBranding.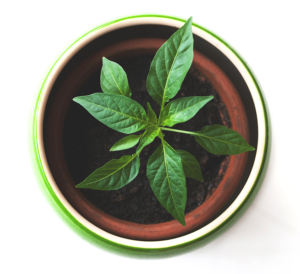 Low is More
Low Cost, More Ecological
A Starbucks Coffee, a Google search, an H&M T-shirt, a can of Coca-Cola and many other products stamped with a logo, a color, a typography, or an image that consumes ink, server space and energy.
The reality is that a brand consumes a lot to exist !
Naturally, one logo isn't too expensive to print because it doesn't need much ink but printing a single logo on a billion bottles ? That's huge !
With EcoBranding we rethink the design of brand ingredients to be more ecological, with the added benefit of also being more economical.
We can change your brand design
to cost 10 – 40% less
and protect more trees !

EcoBranding
is defined around
3 pillars:
1 / VISUAL PERFORMANCE
Creates Recognition
2 / ECOLOGICAL PERFORMANCE
Limit the environmental impacta
3 / ECONOMICAL PERFORMANCE
Control production costs

Printer ink costs 2 times as much as Chanel N°5.
Limiting the use of ink
can save millions
on a global production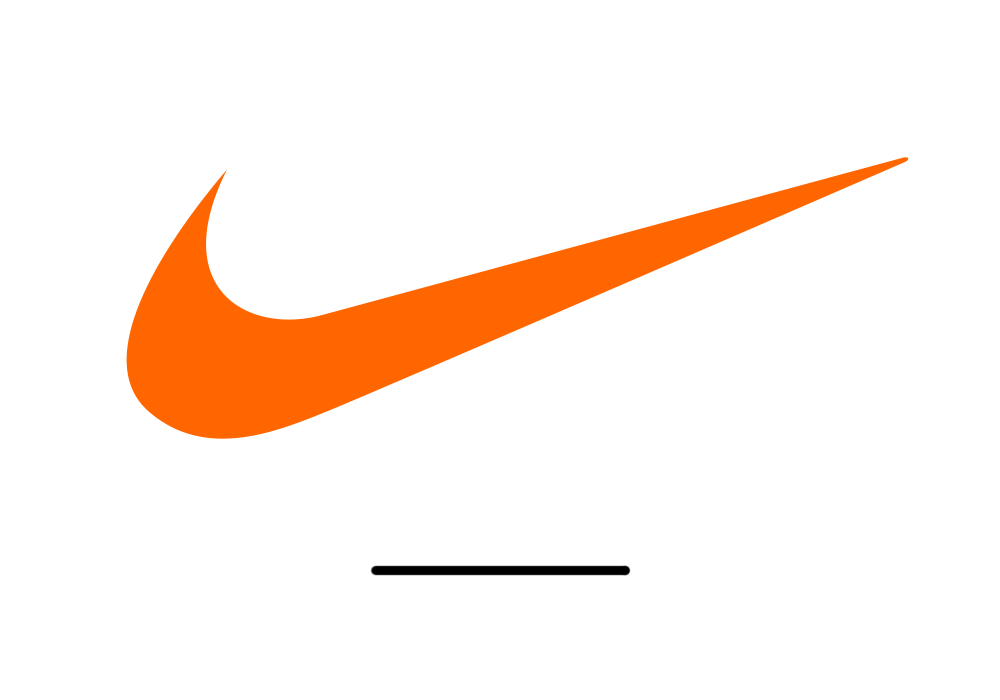 EcoBranding applies
to all aspects of
print and digital branding
Eco Logo
We transform your logo to be more ecological and economical without changing the essence of your brand.
Eco Typo
We choose a typography according to its letter surface to save on ink and paper.
Eco Colors
We select colors that minimize the amount of ink need for printing.
Eco UI
We design UI that reduces server space, limit energy consumption and preserve battery life.
EcoBranding
Graphic System Both
on Print and Digital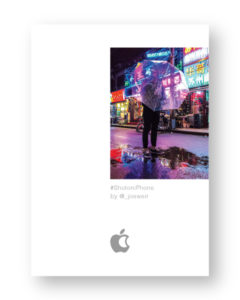 Limits printed surface, reduces ink and paper consumption.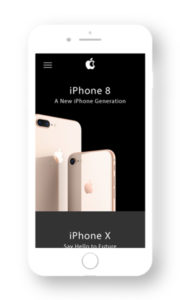 Limits luminance, saves power consumption on OLED screens and reduces file sizes to reduce the server space.
There are an infinite
number of ways
to transform your brand
into an Eco-Brand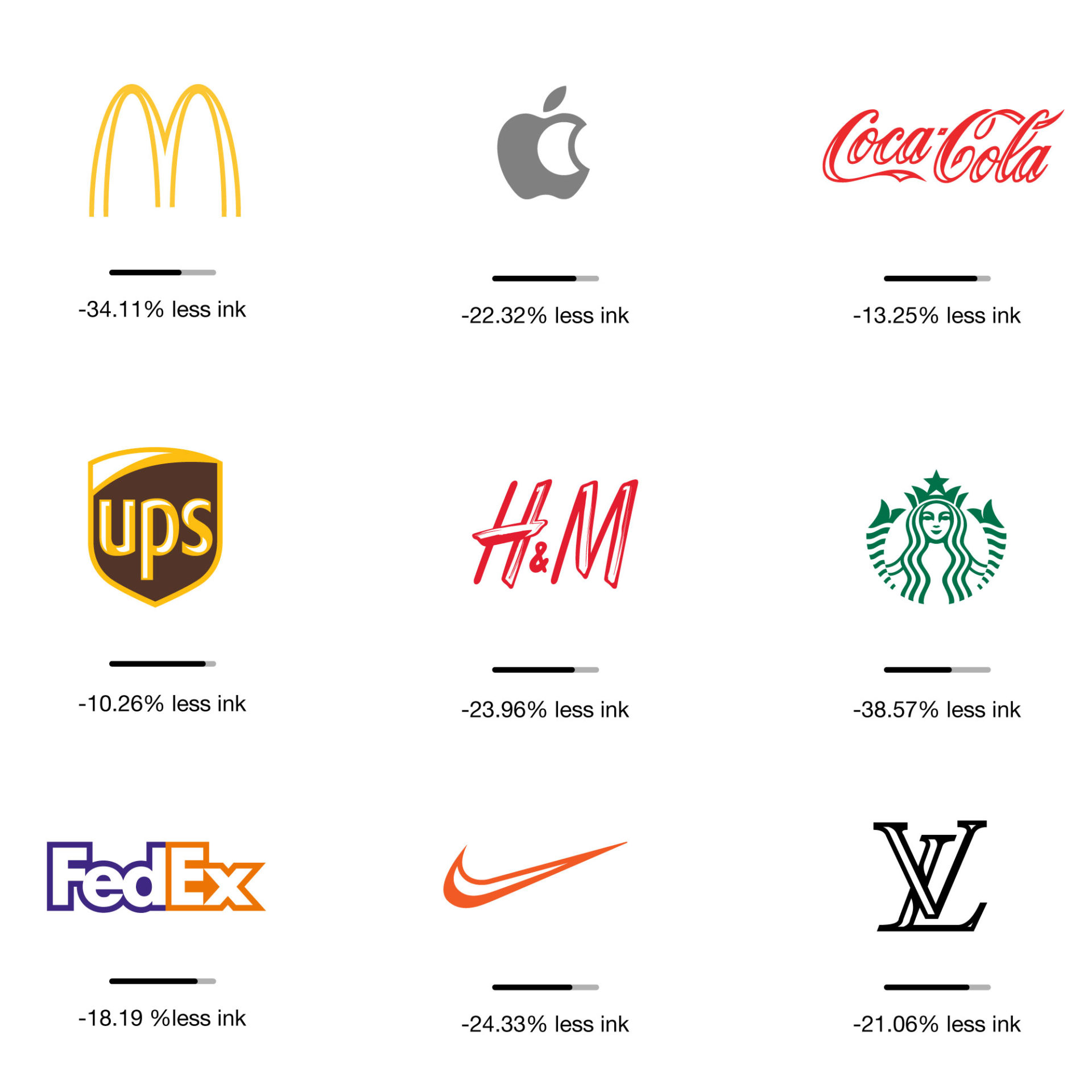 EcoBranding
could change the way
we design brand in the future
and make the world
more sustainable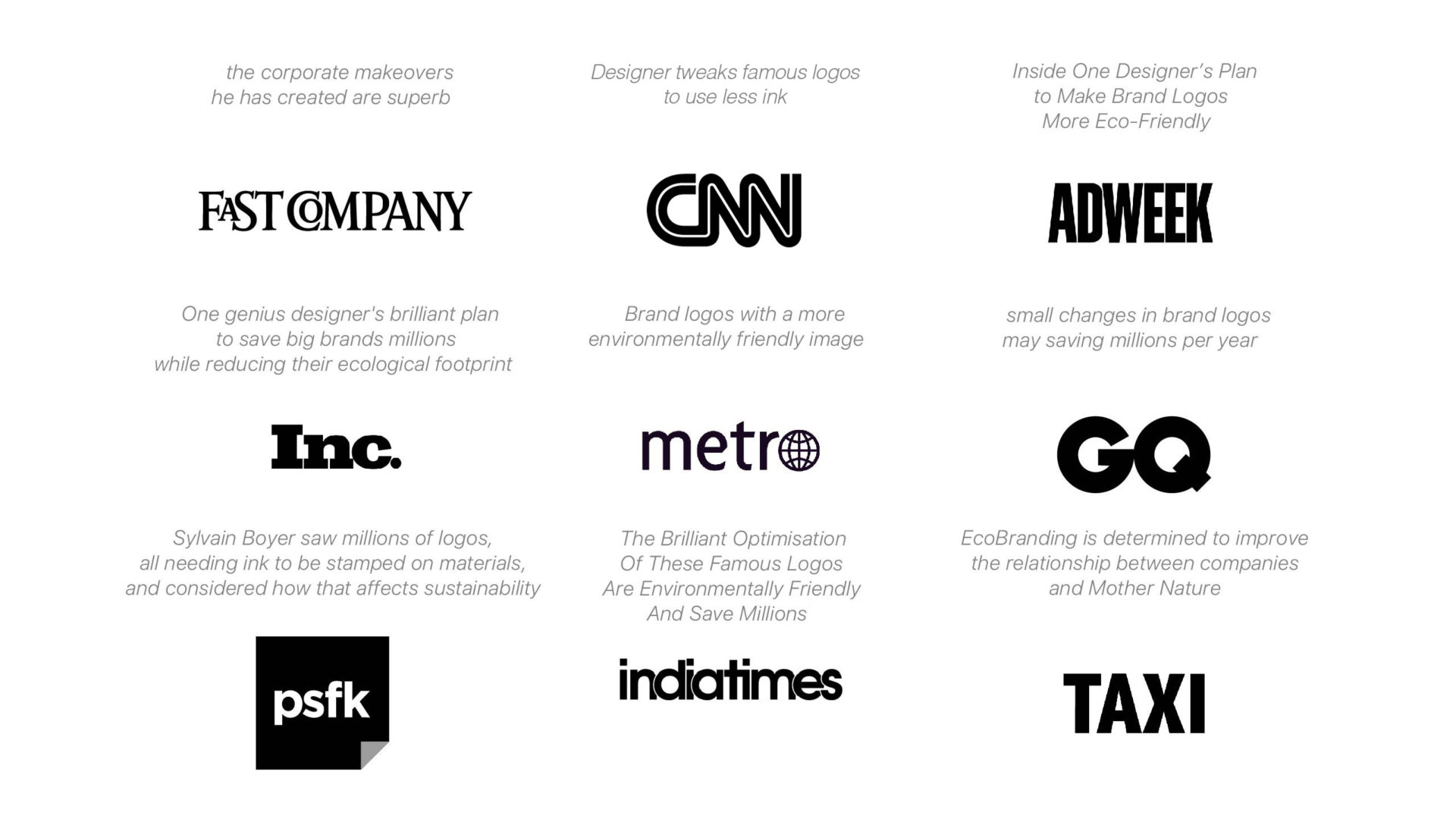 Disclaimer: This is a conceptual experiment and not in affiliation with the brands themselves in any way